Rent high quality NVIDIA GPU VPS from only 1$/ hour.

As technology progresses, the old PC components can't keep up with the updates and they tend to be insufficient for this new era's purposes. That's when a bare metal server or virtual private servers come in handy. Offering a low cost solution, our gpu dedicated servers are the perfect choice for you. Choose the best, choose Auxilio!
But first, what is a GPU?
In order to define and fully understand GPUs, first we've got to define their predecessors, the CPUs. The second one stands for Central Processing Unit and was made to process instructions. It is used for rendering purposes, to get out more accurate colors and lightings, but not only.
On the other hand, the GPU stands for Graphics Processing Unit and it breaks down a problem into many parts and processes them all at once. This type of unit is much faster than the first one, being used for Machine Learning and Deep Learning.
A CPU is divided into many cores, while GPU has hundreds maybe thousands of cores, all of them dedicated to one task.
Why do you need a dedicated server GPU?
You will definitely not need a dedicated server GPU for playing Hercules or Captain Claw. Moreover, if you want to watch HD videos on YouTube, you will definitely not need this service.
Things change when you want to train machine learning models, rendering, transcoding or highperformance computing. Moreover, the modern games require a highly performant computer in order to work at their full potential. Otherwise, you may experience lags. That's why you will need a dedicated VPS with GPU.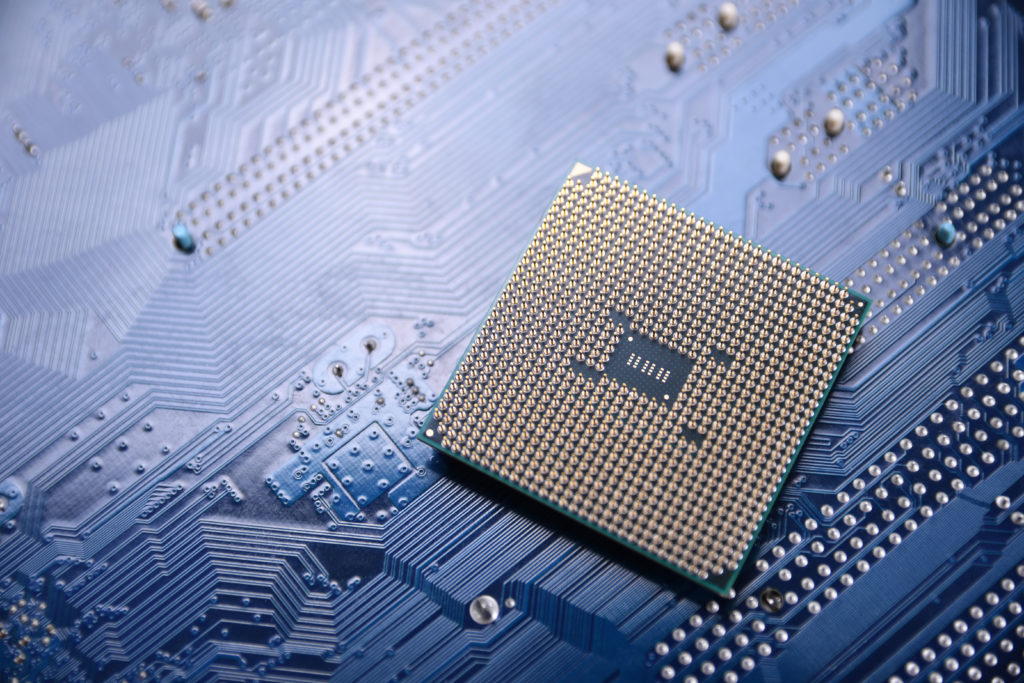 GPU VPS – Different Types of GPUs
Not surprisingly, there are lots of GPU models available, of different performances and of different providers. The best ones, however, are the ones from NVIDIA. Models such as NVIDIA Tesla V100, NVIDIA GTX, NVIDIA TESLA P40 are amazing ways of getting started. However, if you're looking for something more affordable and with a better quality than the average GPUs, you should try Auxilio.
NVIDIA Geforce RTX vs NVIDIA Geforce GTX
It's true that GPU accelerated the process of machine learning and improved the gaming process and experience. But what is the difference between a RTX and GTX?While GTX 1080ti are from the Pascal series, the other ones are from the Turing (2018) series and DLLS is supported by GTX, too.
How to choose the best GPU VPS?
Tip 1. Look after the TFLOPS: Standing for one trillion operations per second, a TFLOP measures directly the performance of your computer.
Secondly, look after the dedicated infrastructure. Then look at the CUDA Cores. If a GPU server doesn't offer decent performance, don't even bother. Also look for the SSL certificate. Your VPS hosting really needs to be as good as possible.
Auxilio's GPU VPS
Auxilio provides a fair solution, by offering a very competitive price and amazing alternatives. Our GPU cloud is perfect for any purpose that can be fulfilled by using your computer. We offer our clients the best alternative to Google Cloud or even Azure or AWS.
Check out our features, which will make even your virtual machine be on cloud nine:
Virtual Machines with 1 to 8 GPUs. We have 4 packs available, so choose whichever best suits your needs.
We put Intel XEON processors at your disposal, which are among the best on the market.
48 GB of RAM. RAM stands for Random Access Memory and many tasks would be impossible without it, such as watching videos on YouTube.
From 1 to 8 NVIDIA Quadro RTX 6000 24 GB, which are the better version of RTX 5000. Comparing these two distinct features, we can say that there's a great advantage if you choose the RTX 6000. For example, this one consumes less power and is more efficient than its predecessor.
100 GB OS Disk – the Disk Operating system, your GPU can't live without.
Up to 4TB Storage – so that you have enough space.
Unlimited bandwidth – so that you will not experience any interruption.
Auxilio GPU VPS Server Configuration – tips and tricks

In order to get started with Auxilio, all you need is an internet connectivity. You can practically work or play games from anywhere in the world, because we don't lock you in with APIs, keys etc. Moreover, you can transfer your previously used data from other providers to us very easily. There are two options available: Linux VPS and windows VPS. You will totally adore our customized dedicated servers, as they tend to be easy to use, the instructions are clear enough and you will not be limited, as you have unlimited bandwidth. May you choose the Linux or the Windows server, that's up to you.
What is bandwidth?
Through "bandwidth", we understand the data volume that can be transferred simultaneously in an amount of time. Its measurement unit is bits per second. Usually, custom servers providers don't really offer their customers unlimited bandwidth, but Auxilio does, so that your work never gets interrupted. Moreover, our custom gpu servers are never down so you can totally enjoy your experience with us.
Are Auxilio's server hosting services a good choice?
Our VPS are among the best choices on the market, that's why our clients totally love using them. The servers are located in Romania and you do not have to worry about privacy or someone stealing your data. Our GPU server based infrastructure is as safe as possible. In other words, Auxilio is one of the best hosting providers, and we really care about your data's safety.
To sum up
To sum everything up, modern problems require modern solutions. GPUs accelerate the machine learning workloads and they're there for you when you need them most. Choose your GPU custom GPU servers carefully and look at multiple factors each time. However, with Auxilio you don't have to worry about a thing. You come with the idea and put in practice, we come with the perfect environment for it to work flawlessly.
Block "2082" not found